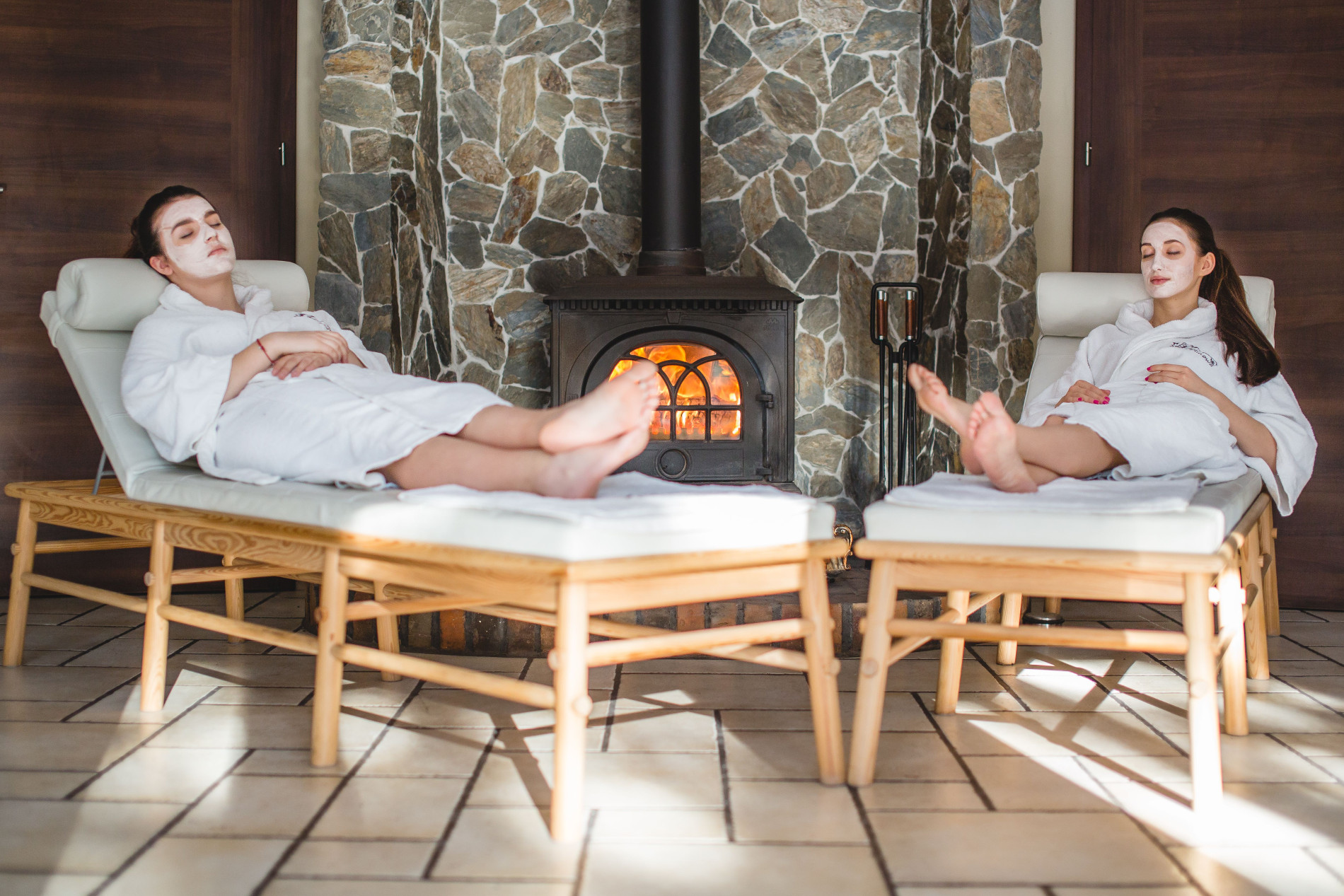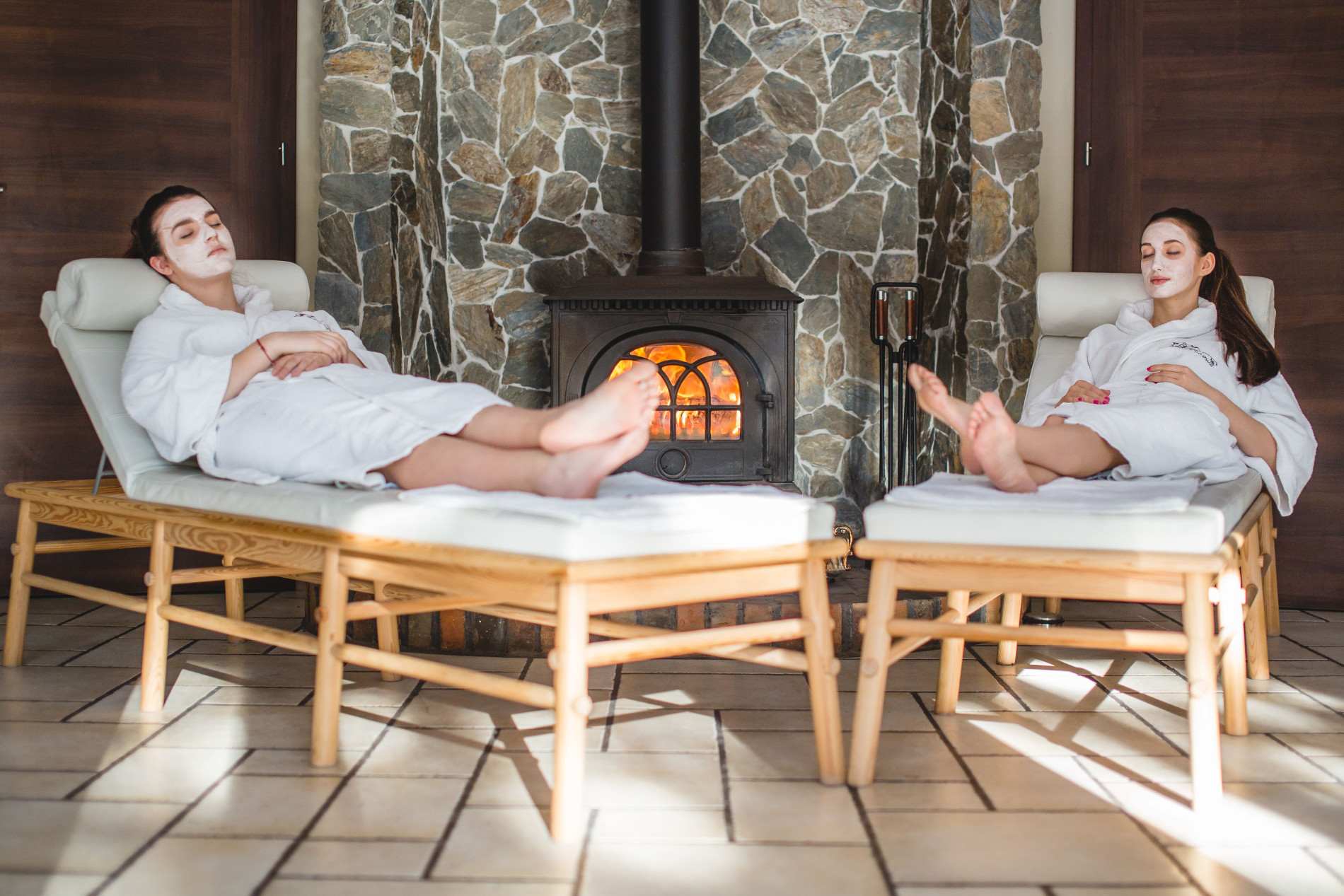 Address:
Spa Bylinowa
Bylinowa 20a
91-156 Łódź
Opening hours:
Mon, Thu, Fri: 12:00 – 20:00
Tue, Wed: 13:00 – 20:00
Sat: 10:00 – 16:00
Sun: Closed
Phones:
+48 42 611 00 97
+48 502 352 684
Address:
Spa Bylinowa
Bylinowa 20a
91-156 Łódź
Opening hours:
Mon, Thu, Fri: 12:00 – 20:00
Tue, Wed: 13:00 – 20:00
Sat: 10:00 – 16:00
Sun: Closed
Phones:
+48 42 611 00 97
+48 502 352 684
Face massage 30min
Firms and improves the face oval. It is performed on a cosmetic matched to the type of skin.
Price: 70 PLN
Mini facial treatment
Procdure: make-up removal, cavitation peeling, face massage or face mask – to choose.
Price:  110 PLN
Facial care treatment
Make-up removal, cavitation peeling, ampoule, ultrasounds, mask.
Price: 170  PLN
Nourishing-lifting treatment
Procedure: make-up removal, cavitation peeling, vitamin ampoule, face massage, algae mask.
Price: 210 PLN
Acids "R-Peel" - 4% Retinol 40min
A complete exfoliating and rejuvenating system. The treatment increases the level of skin hydration, inhibits aging process, improves the skin tone, restores the young look of the skin.
Price: 210 PLN 
Acids "A-Peel" Hydrating treatment 60min
Peeling without exfoliation recommended for dehydrated, tired and also sensitive skin. The treatment has anti-inflammatory and soothing effect, deeply moisturizes and smoothes your skin. A-Peel treatment includes: peeling A-Peel, a cocktail with vitamin C, soothing mask, a cream that is matched to the type of skin.
Price:  230 PLN 
Acid "M-Peel" Mandelic acid 60min
A peeling designed for all skin types, including sensitive skin. It works for blemishes and acne lesions. Immediately improves the condition of oily skin and regulates the secretion of sebum. The treatment includes M-Peel acid, mask and a cream matched to the skin type.
Price:  180 PLN
Normalizing-cleansing treatment
Diamond microdermabrasion
Mechanical exfoliation of the stratum corneum (superficial layer of the epidermis) . This treatment includes: make-up removal, exfoliation, toning and a soothing massage for the skin.
Microdermabrasion: face
Price: 110 PLN
Microdermabrasion: face and neck
Price: 135 PLN
Microdermabrasion: face, neck and decolletage
Price: 160 PLN
Derma-roller treatment
Derma Roller treatment (microinjections) is one of the most effective ways to rejuvenate. Derma Roller is intended for people who want to smooth wrinkles, improve the condition of the skin, eliminate acne scars and bruises under the eyes. As a result of treatments the skin regains its firmness and healthy color. It is moisturized and flexible. We use a disposable head during the treatment. The treatment includes the face, neck and cleavage.
Price: 220 PLN
SKEYNDOR Aquaterm treatment
This soothing treatment is based on a thermal water. Perfect for sensitive skin. Procedure: make-up removal, cavitation peeling, ampoule and a face massage, face mask, cream.
Price: 220 PLN
SKEYNDOR Vit C Treatment
Vitamin C increases the synthesis of collagen in the skin, has an anti-inflammatory effect and brightens the skin. Procedure: make-up removal, cavitation peeling, concentrate 25% vit c, concentrate of pomegranate and acai 10%, aloe vera mask.
Price: 220 PLN
Luxury SKEYNDOR Derma Peel Pro
A new generation of cosmeceutic peeling that instantly fights skin imperfections.
Price: 220 PLN
Anti-age GLOBAL LIFT TREATMENT
A treatment that is an alternative to aesthetic medicine. Designed to non-invasively smooth visible signs of aging.
Price: 260 PLN
SKEYNDOR Stem-cells Eternal Treatment
Intensive anti-aging therapy inspired by the latest genetic engineering research. Stem cells of ecologically pure apple, obtained by using nanotechnology, regenerate immediately damaged skin cells.
Price: 240 PLN
Relaxing massage 60min/90min
Classic massage 60min/90min
Hot stones relaxing massage 90min
Massage with a candle 60min
Aromatic candle massage (with a natural shea butter)
Price: 210 PLN
Massage with hot chocolate 60min
Firming chinese cupping massage (partial) 45min
Therapeutic hot stone back massage 40min
Deep tissue massage 30min/60min
Imperial Wood ritual
sauna session, peeling, 90min relaxing body massage (including face and head) with aromatic oriental shea butter
Price: 379 PLN
Fruit impression 90min
This fruity treatment begins with a refreshing and stimulating body peeling with a sweet fruit aroma, which leaves the skin smooth and soft. Peeling accelerates skin renewal and regeneration processes. An hour-long relaxing body massage made with oils with a sweet and fruity aroma will give You a deep relaxation and peace of mind.
Price: 249 PLN
Ritual Hot Orange 120 min
Hot oragne Ritual We start the warming body treatment with a half-hour sauna session with the addition of essential oils. Then we will do a stimulating whole body peeling with the scent of sweet orange and chilli. After the peeling, there will be an hour, deeply relaxing full body massage performed on nourishing shea butter with the addition of hot stones. After the procedure, we invite you to the relaxation area to continue the rest with a warming tea with orange and cloves.
Duration: 120 min Price: 360 PLN
Sensual chocolate & coconut ok.90min
Sensual chocolate&coconut
We start the treatment with a chocolate body scrub. Then we will do an hour relaxing massage on a nutritious coconut oil that will envelop your body with a coconut aroma. The effect of the treatment will be smooth, nourished and fragrant skin. It will be a feast for the body and senses.
Price: 280 PLN
Duration: 90min
Coffee firming treatment 110min
Coffee therapy (slimming and firming treatment)
The treatment begins with a whole body coffee peeling. Next, we will apply a slimming caffeine serum on selected parts of the body, which contains a high concentration of carefully selected active ingredients. The next stage is a slimming and anti-cellulite mask with caffeine content and Dunaliella Salina algae. Finally, we go to the slimming, 40-minute massage of selected body parts using a chinese cupping.
Price: 315 PLN
Duration: 110min
Regenerating treatment with goat milk and lychee 90min
Goat's milk with Lychee (regenerating treatment)
The treatment begins with the whole body peeling, and then we apply a nutritious mask to the whole body, which provides deep hydration of our skin. Finally, a 30-minute relaxing body massage is performed. The effect of the treatment is nourished and smooth skin. Products enriched with an exclusive pearl extract and the soothing IRCALMIN complex provide comprehensive care for even the most demanding skin. IRCALMIN reduces irritation, soothes dry skin and provides comfort and hydration. The treatment provides a wealth of nutrients and vitamins, and pearl extract protects and regenerates. The treatment is also suitable for pregnant women.
Price:  270 PLN
Duration: 90min
Body peeling 30min
The skin after the treatment is smoothed, toned and moisturized.
Price: 120zł /90 PLN. (if combined with massage)
Cranberry body treatment approx. 120 min.
A nourishing and moisturizing body treatment that begins with a gentle sugar peeling based on ecocertified shea butter. Then a mask with a sweet and refreshing aroma of cranberry will be applied to the body. The last stage of the treatment will be an hour-long relaxing full body massage.
The treatment is recommended for dry, sensitive skin prone to irritation.
Price: 329 PLN
Eyelash lifting
Lifting gives the effect of open eyes, eyelashes seem longer, thicker and darker.
The treatment also includes botox and henna.
Price: 140 PLN
Brow henna
Brow henna styling includes: preparation of the skin for the procedure, mapping the eyebrows, eyebrows coloring, eyebrows depilation.
Brow henna is a regenerating treatment for eyebrows, the effect on the skin lasts up to 2 weeks (depending on the skin), on hairs up to 5/6 weeks.
Price: 80 PLN 
Manicure nourishing and regenerating the nail plate
Eyebrows SPA
Eyebrows regeneration and stimulation of new hair growth. Hair becomes stronger and silky, the skin is deeply moisturized. The treatment includes skin preparation, nourishing eyebrows peeling, applying 100% herbal and natural eyebrow mask.
Price 50 PLN   Duration 40min
Brow henna infill
We perform this treatment in 3/4 weeks after brow henna.
The treatment includes infill the brows (full shape and color of the eyebrows).
Price 50 PLN   Duration 40min
Velvet hands treatment
The treatment includes a sugar hand scrub and a nourishing mask.
Price: 50 PLN
Bathtub with hydromassage
An excellent choice for two. We also serve a glass of wine on a request.
Price: 120 PLN/ 100 PLN  if combined with other treatments
Finnish sauna/IR sauna
Finnish sauna/IR sauna (at least two people).
The infrared IR sauna is the main difference from the Finnish sauna. It is caused by a different heat source than in finnish sauna. Infrared cabins use infrared energy that directly heats the body. In the Finnish-traditional sauna, the air in the room is heated to about 100°C.The Infrared cabin does not have high temperatures – from 30 to maximum 60°C. This range of heat is safe for the cardiovascular system, which makes these baths suitable almost for everyone, regardless of age or health condition.
Price: 40 PLN  30min/person
An appointment at Spa Bylinowa should be made at least 10 minutes before the scheduled start time.
In case of late arrival, Bylinowa Spa reserves the right to shorten the treatment time.
If you intend to cancel or change the date of the procedure, please inform the Spa Reception in advance.
If the client has any health contraindications like: pregnancy, illness, chronic diseases, ongoing treatment, recently completed medical procedure, client is obliged to inform the Spa Reception and the person performing the treatment before the procedure.
Spa guests with diseases such as: diabetes, heart disease, high or low blood pressure and taking anticoagulants, antihistamines, sedatives or belonging to the group of beta blockers should consult a doctor before using the services of the Spa.
The purchase of a service is tantamount to the customer's declaration that there are no medical contraindications to use this service and that he has read the Bylinowa Spa regulations and accepts its terms.
People whose condition indicates the consumption of drugs or alcohol and people with infectious diseases, rashes, open wounds, can not use SPA treatments.
The Bylinowa Spa is not responsible for the jewelry and other valuables of clients brought to the Spa.
In the area of Spa Bylinowa it is forbidden to:

smoking (including electronic cigarettes).
bringing food and alcohol (in the case of group treatments it is possible – use of paid catering ordered
use of mobile phones in the relaxation zone and massage rooms (respecting the silence zone)
loud and inappropriate behavior that affects the discomfort of other guests.

The Bylinowa Spa reserves the right to organize promotional offers to perform certain treatments whose terms and duration of the offer are set out in the terms and conditions of promotional offers on the website.
The Bylinowa spa reserves the right to sell promotional offers as a voucher with a validity date to be used until the end of the promotion. Failure to complete the voucher during the promotion means that it will be void.
The Bylinowa spa reserves the right to sell gift vouchers, the validity of which will be three months from the date of purchase, failure to complete the purchased voucher within three months of its purchase means that it will be void.
Promotional offers in Spa Bylinowa do not combine with gift vouchers.
The Bylinowa Spa is not responsible for damages caused as a result of not following the above regulations.