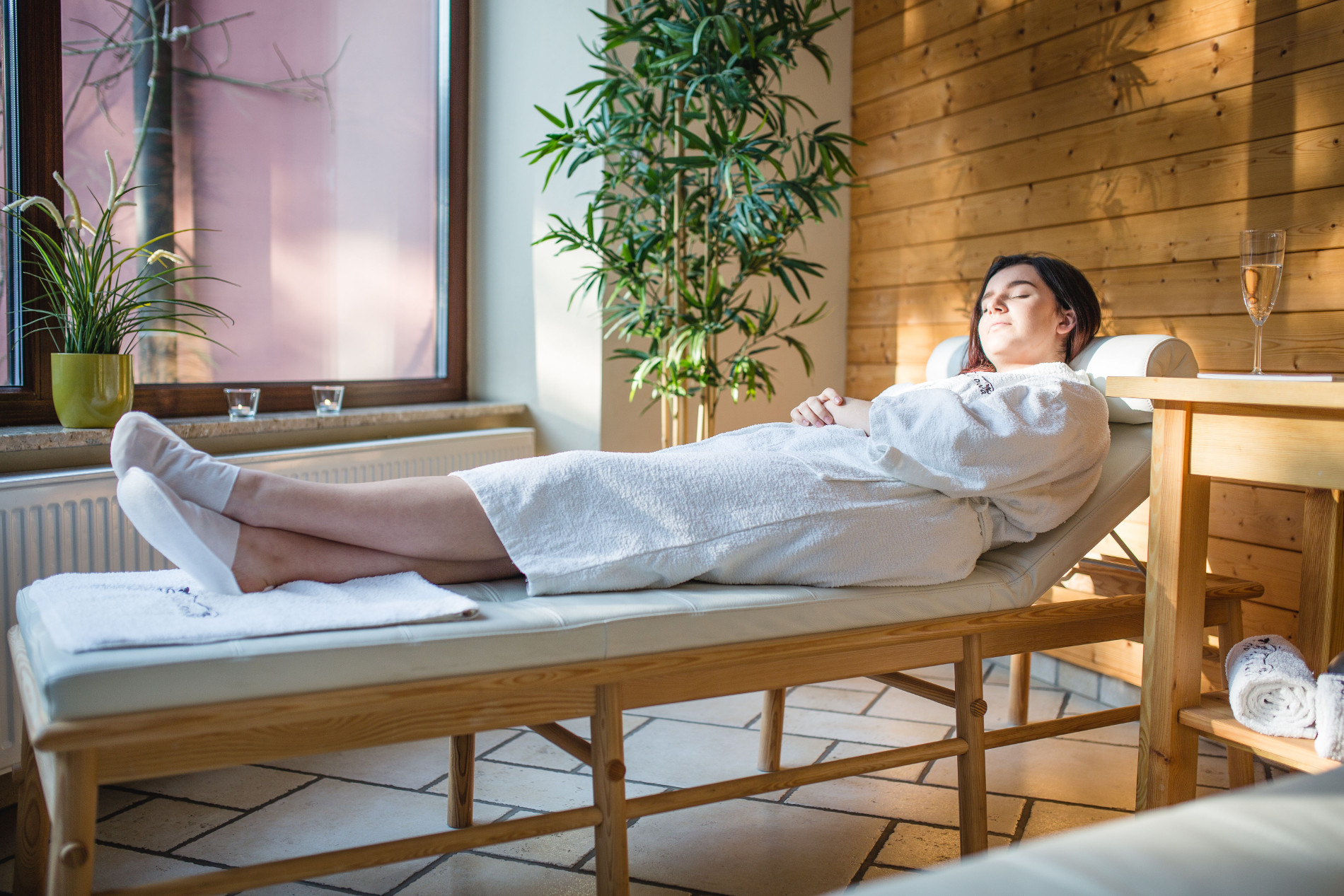 The Bylinowa Spa in Łódź has been providing services to clients for many years, enjoying very good opinions and trust.
The Bylinowa Spa in Łódź has been providing services to clients for many years, enjoying very good opinions and trust.


Bachelorette party
A very pleasant place. I had the opportunity to spend a few hours there as guest at a hen party. I remember this time very nicely. A very comprehensive approach to the client , before, during and after the procedures. And at the end I received some valuable tips how to take care of my skin. Furthermore, the spa is located in a very nice environment, away from the city noise.
Marta Z.


Sports massage
I chose this SPA because of the good reviews on the internet and they turned out to be very accurate! All the ladies were extremely friendly and helpful, and of course professional in their profession. I highly recommend a sport massage, which is strong and intense. It was just what I needed after a stressful week. Thank you!
Mateusz Słowikowski


Massage
A great place. I recommend to everyone who wants to relax and have some rest. The ladies are very friendly. They always adapt – there is no problem with that. Massage was very professional. I will definitely continue to use it. I encourage you because it's worth trying out services in this SPA. The place is perfect.
Agnieszka Gacia


Peeling and massage
I recommend undecided! Very nice time, I was with my mother for a body peeling and a massage – both of us are happy and will definitely come back. The place is quiet, clean, neat. Very nice service. I reccomend!
Marzena Kaczorowska


Massage for two
A wonderful place, professional service, culture, relaxation and rest at the highest level. We spent a great time. We will definitely come back.
ma_gosiaj729


Massage for two
A very intimate spa, perfect for a moment of peace and relaxation. Fantastic massage for two, started with a session in the sauna. A professional approach of therapist and a quality of hot stone massage – amazing! Hidden among single-family houses, parking at the entrance to the SPA.
Michał Grabarek


Body treatments
Very professional service. Before starting the treatments, the beautician assessed our skin condition and chose treatments for our individual needs. A very intimate and private place. You can relax, have a rest and everything in a great atmosphere and surrounded by nature !!!
Ania ES


Hot stones massage
A visit to Spa Bylinowa was our first, but probably not the last one. It was a great time, especially a fantastic and relaxing hot stone massage. Massage therapists performed miracles 😃. We will visit you again and recommend Spa to our friends.
Professional masseurs · Nice changing rooms · Great offer
Arkadiusz Tomalski


Body treatments
I had the pleasure of visiting the Spa Bylinowa on my hen night. Excellent place! A very nice and professional service. A very individual approach to each client. Satisfaction and relaxation guaranteed. I heartily recommend! I will definitely come back to you again.
Małgorzata Kosiec


Valentine's Day in SPA
Really Worth the Command! Five stars.
Hello, I was together with my girlfriend on Valentine's Day in Bylinowa SPA. We have never been to such a place before but we were very pleasantly surprised. From the very entrance we were treated like in a 5-star hotel, a relaxing massage was very nice. We RECOMMEND!
Michał K


Magic place
It's hard to believe that such places are so close to the city. Even if you are very busy you do not have to spend a lot of time on a trip to the SPA, and it's really worth it. Quiet peace, extremely nice people, great atmosphere and great treatments at affordable prices. I highly recommend this place.
nosalek85