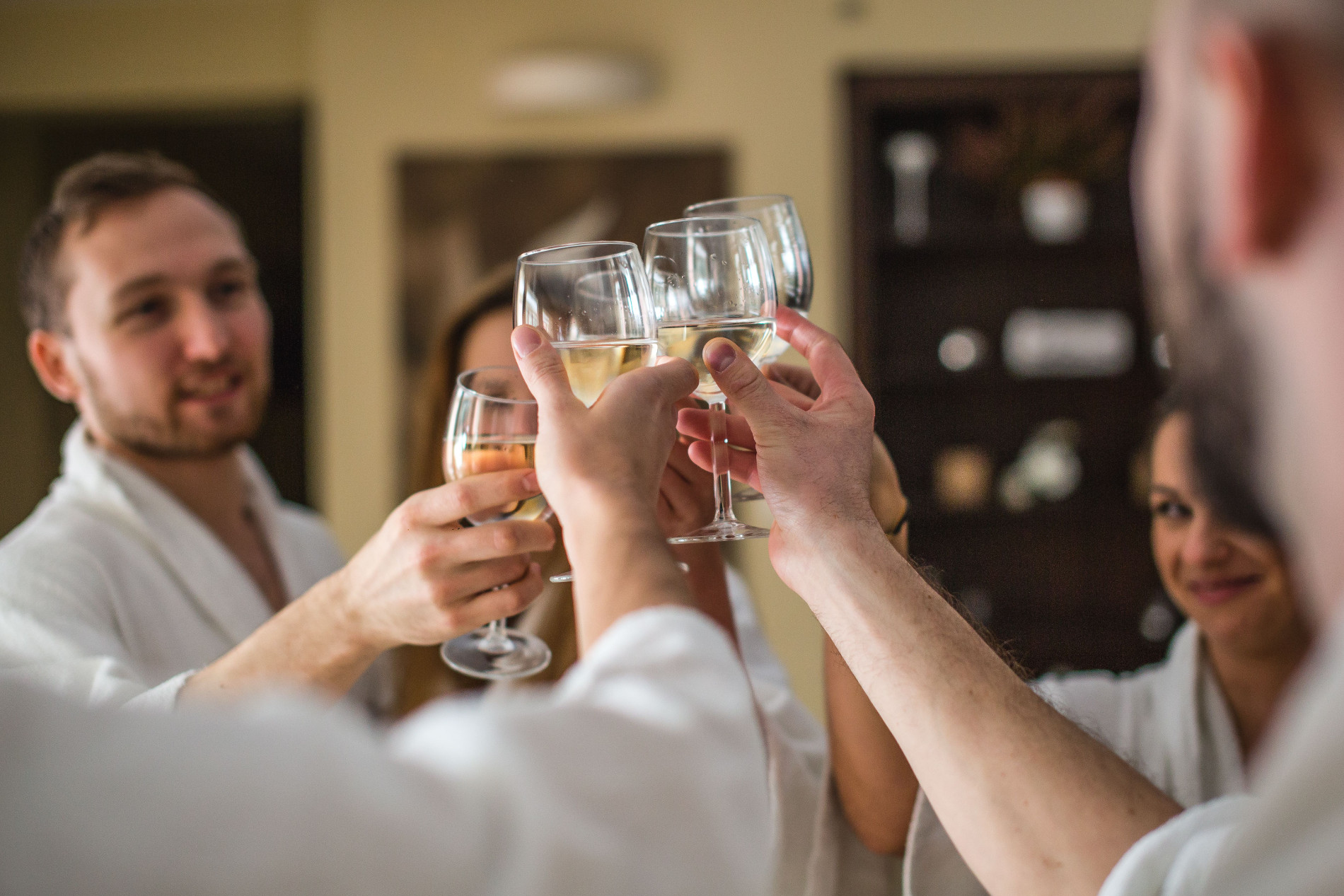 Our Spa offers You the opportunity to spend time in a unique ambience, away from the hustle and bustle of the city. Package for two is a perfect gift for any occasion and will be an unforgettable experience.
At your disposal are:
A relaxation area, where You can relax after the treatments. During the chilly evenings You can warm up by the fireplace. In the summer we invite you to the garden full of greenery.
Finnish sauna, IR (infrared sauna)
Bath tub (bath with aromatic oils)
Massage rooms for two
Music on demand (sound system in rooms and relaxation zone)
Coffee, tea and sweet treats
"Golden Gift" voucher cool
New at the Spa Bylinowa!!!
Give a loved one a special gift – an invitation to an unique treatment. These will be moments of exceptional relaxation, which we will start with a smoothing body scrub with golden particles. Then there will be a 90-minute totally relaxing full body massage combined with a face massage. The massage will be performed on natural Rich Gold jojoba oil with golden illuminating particles. The oil will nourish and regenerate the skin and thanks to golden particles will give it a sunny glow. After the treatment we invite you to the relaxation area for a glass of champagne and sweet praline.
The person who uses this unique voucher will receive a gift from us – a golden jojoba oil for home care.
Price 390 Pln
Duration 120 min
"Men's luxury"



Preparation for the massage will be a 30 min session in a dry / IR sauna, which will relax and prepare your body for an hour-long classic massage, thanks to which you will get rid of muscle tension. The next stage will be a care treatment composed especially for men on the basis of a vitamin cocktail. The result will be nourished and smooth facial skin. Then we invite you to the "relax area" for a cup of winter tea with orange.
Duration 2.5 hours price: PLN 399
"Men's care"



Men's care ritual starts with pedicure, thanks to which your feet will be soft and smooth. The next stage will be a body scrub and 60min of classic full body massage after which you will be relaxed and your muscles will become less tight. Your stay will be completed by a fireplace in the "relax area" with a cup of winter tea.
Duration 2.5 hours price PLN 289
"Healthy backbone package"



He package was created for people who spend a lot of hours at the computer, in the car, having work that requires a lot of effort from them, as well as for people who accumulate muscle tension through stress. The package consists of a series of 6 treatments 40 min therapeutic back massage combined with hot stone therapy and one facial massage. The series will allow you to get rid of tension and back pain for a long period of time and you will feel the effects after the first treatment. A 30min facial massage will complement your relaxation. After the treatment, we invite you to the "relax area" for a cup of winter tea.
The package includes:
6 therapeutic massages 40min
1 facial massage 30 min
package price: PLN 719
"Healthy feet package"



The package consists of one pedicure treatment plus 4 treatments 30min of foot reflexology. Thanks to the pedicure treatment your feet will be well-groomed, smooth and moisturized. The reflexology treatment involves appropriate compression and stimulation of receptors that correspond to specific organs and body systems. This helps to eliminate many health problems and also improves blood circulation in the feet. After the treatment, we invite you to the "relax area" for a cup of winter tea.
The package includes:
4 treatments reflexology 30min
1 pedicure treatment
package price PLN 439
Welcome tu You 😍
Spa Bylinowa